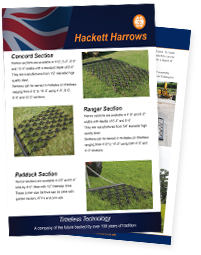 Brochures
Have a read through our Harrow brochure - packed with all the general information, photos and technical data you need.
The brochure is available as a PDF download, simple click the link below to open the document, you will need Adobe Acrobat to view the file but this is a free download from Adobe.
Alternately, if you would like a hard copy sent in the post, please contact us.
- - - - - - - - - - - - - - - - - - - - - - - - - - - - - - - - - - - - - - - - - - - - - - - - - - - - - - - - - - - - - - - - - - - -
Download the Harrow Brochure