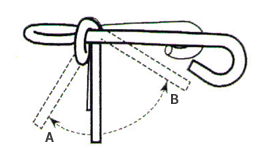 Trailed
All our flexible harrows are designed to be towed behind our range of General drawbars and are available in working widths from 4' to 18'.
They are designed to be pulled either with the tines in position A [aggressive] or with the tines in position B [passive].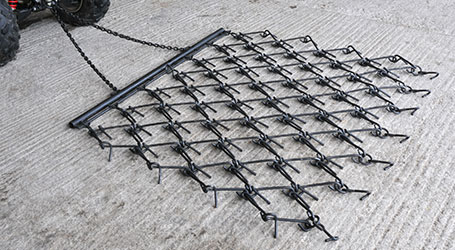 Light Penetration
Tines position "B"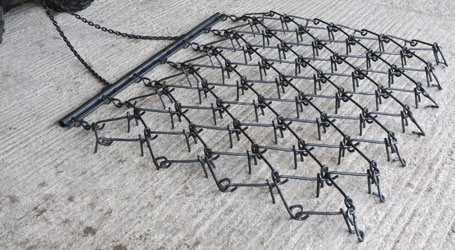 Deep Penetration
Tines position "A"
Universal drawbars are manufactured from heavy duty steel tube complete with chain draft. The drawbars are fitted with a steel attachment bar with welded spacers to allow universal attachment points.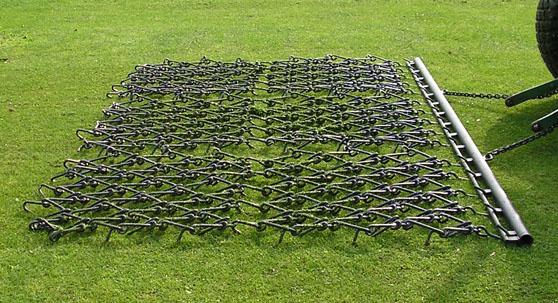 Examples of Trailed Harrow Combinations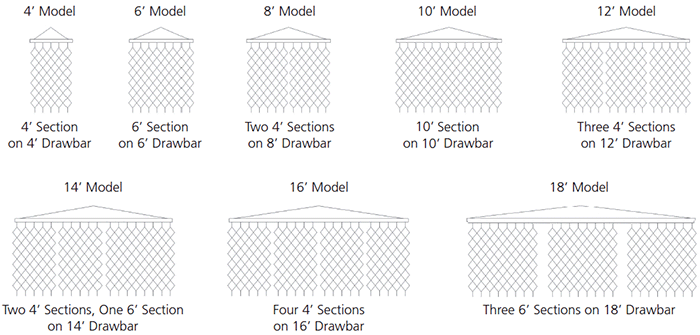 If you have any questions about this product or any others in our range, please don't hesitate to contact us.